Partners' Institution
Universidad de Valencia
Author
Andres Paya and Santiago Mengual
APPS/VIDEOGAMES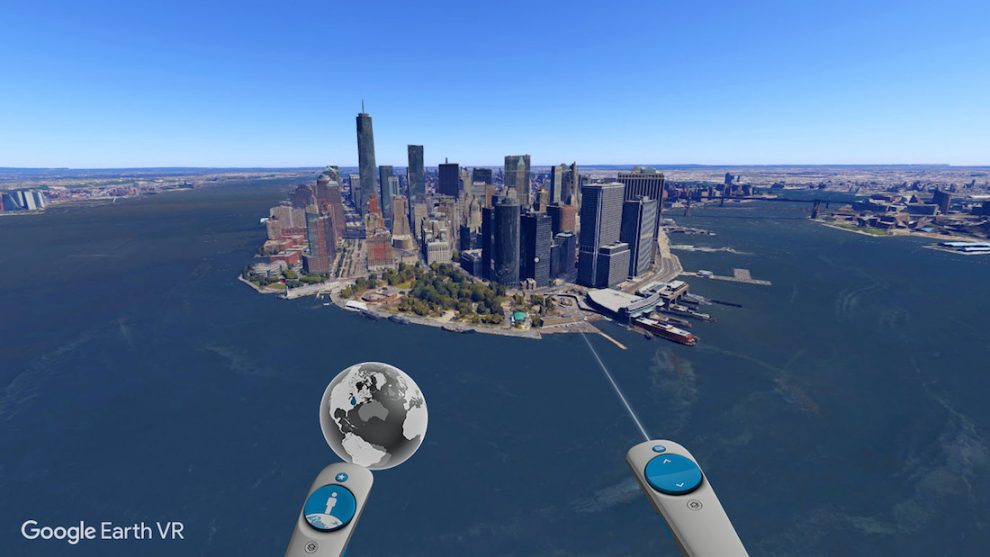 Product type
Leisure videogame with educational potential
Name of the videogame/app
Google Earth VR
Name of the producer
Google
Year
2016
How to find it
For free
Main technical requirements
Windows, Linux
Native Virtual Reality Support
Yes
Single/Multiplayer
Single
Type
Educational, Simulation
Target Audience
6-11 years, 12-17 years, 18+ years
Augmented Reality
Yes
PEGI Clasification
ND
Use in Educational contexts
Degree of required tutoring
Autonomous use after teacher introduction/explanation
Subjects involved
History, Natural Sciences, Geography, Physics
Special needs
Physical disability
Educational Potential
Google Earth VR is a virtual reality ready version of the famous Google Earth product. With this application the teacher and the student will be able to enter an immersive world that will allow them to explore more than 175 cities in a three-dimensional format and more than 600 new urban cities around the world.

This application is ideal for creating educational itineraries, guided tours, town planning classes, route simulation, nature, geography and construction classes.

It allows us, at the same time, to interact with the Earth as if we were seeing it from space. We can observe the relief map, the marine relief, the ocean ridges, the main compression zones of the Earth, etc

With Earth VR, you can carry out monument location surveys, pose geopolitical problems, carry out historical explorations or recreations (Cristobal Colón travels).

It can also be used as a complement to textbook reading (recreating a world tour in 80 days).
Learning Object / Suggested activities with students
Recreating Marco Polo's travels
Study of the Mediterranean coast
Location of relevant Roman remains
Visit to natural parks such as Yellowstone
Skills and competences
Skills and competences acquired
This game allows you to acquire both interdisciplinary and specific skills, depending on the activities carried out.
Soft skills
Critical thinking, Creativity, Innovation
---
5 Comments