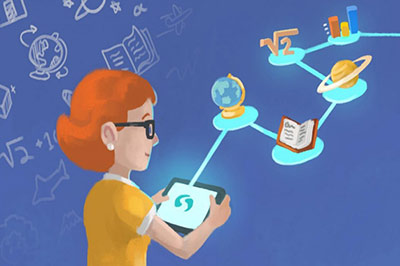 The Manual provides future teachers with the necessary knowledge, competences and skills on how to effectively implement videogames and apps for educational purposes.
The Manual contents are organised in three Sections and integrated by practical activities, exemplary case studies, learning objects to put into practices the theoretical concepts, real case scenarios to be used with the students and an interactive test to allow teachers to self-assess the knowledge acquired.

Section 1 makes reference to existing bibliography and best practices in the field in order to provide teachers with a deep understanding of the implications from a didactical point of view of the new languages and interaction patterns introduced by Videogame and apps.

Section 2 make reference to existing videogame and apps, also with reference to the best practices in the field reviews so to investigate and let teachers and learners understand why they have such an important impact on young generations and so as to reproduce the same solutions for educational purposes.

Section 3 addresses the assessment, validation and certification of knowledge, skills and competences when using videogames, social media and mobile apps for education. The section contents will provide with references and exemplary cases of how videogames and apps can develop specific competences and propose methods and tools to validate them within educational initiatives.