Partners' Institution
Universidad de Valencia
Author
Andres Paya and Santiago Mengual
APPS/VIDEOGAMES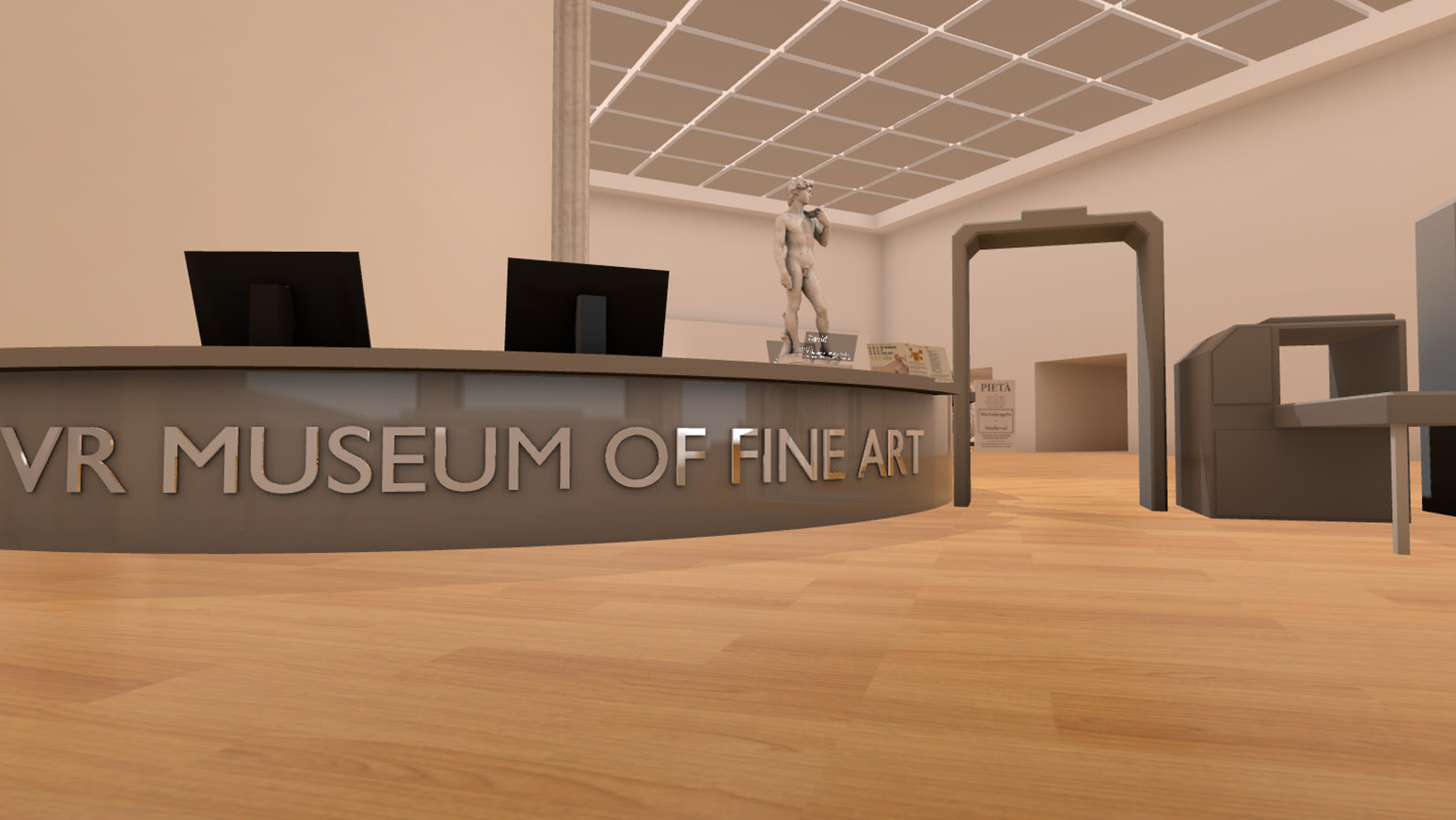 Product type
Leisure videogame with educational potential
Name of the videogame/app
The VR Museum of Fine Art
Name of the producer
Finn Sinclair
Year
2016
How to find it
For free
Main technical requirements
Windows
Native Virtual Reality Support
Yes
Single/Multiplayer
Single
Type
Educational
Target Audience
6-11 years, 12-17 years, 18+ years
Augmented Reality
Yes
PEGI Clasification
ND
Use in Educational contexts
Degree of required tutoring
Autonomous use after teacher introduction/explanation
Subjects involved
History, Arts and Music
Special needs
Physical disability
Educational Potential
The VR Museum of Fine Art allows to select a group of paintings and sculptures and presents them on a natural scale to be experimental, in virtual reality, with no limit of interaction.

As if you were in a real museum, the student will be able to consult the map of the exhibitions, as well as the complete description of the existing sculptures and paintings.

At the same time the teacher can contextualize the visit or work as a team so that the student can act as guides.
Learning Object / Suggested activities with students
Guided tours, explanations of the works and historical context.
Preparation of visits by the students

Skills and competences
Skills and competences acquired
The museum understood as spaces for culture and learning. Competencies specific to the field of arts and interdisciplinary to the field of history.
Soft skills
Creativity
---
2 Comments