Partners' Institution
Universidad de Valencia
Author
Andres Paya and Santiago Mengual
APPS/VIDEOGAMES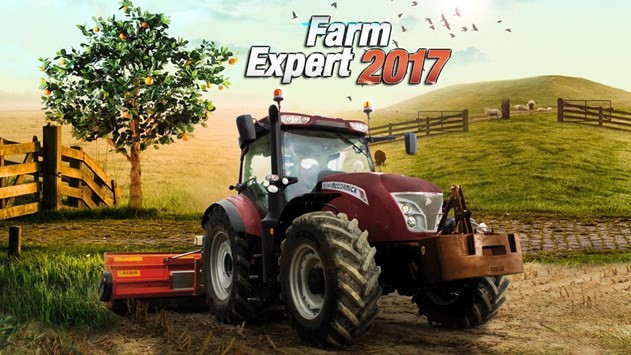 Product type
Leisure videogame with educational potential
Name of the videogame/app
Farm Expert 2017
Name of the producer
Silden
Year
2017
How to find it
To be Purchased
Main technical requirements
Windows
Native Virtual Reality Support
No
Single/Multiplayer
Single, Multiplayer
Type
Educational, Simulation
Target Audience
1-5 years, 6-11 years, 12-17 years, 18+ years
Augmented Reality
No
PEGI Clasification
3
Use in Educational contexts
Degree of required tutoring
Autonomous use after teacher introduction/explanation
Subjects involved
Natural Sciences
Educational Potential
Agricultural simulator between the arcade and the simulation. This fantastic game allows you to manage a farm of any size. from small farms to large farms, the student will have to learn how to manage a farm, the cultivation of the field, the planting of crops and the management of livestock.

In order to do this, it must properly manage its resources, the purchase and sale of its own resources. It will also be possible to explore the purchase of specific machinery depending on the type of farm and its size.

One of the objectives of the game is to explore the benefits of mechanization to reduce picking times. In the same way, crop rotation times and seasons must be respected.

Livestock management is also an essential part of this, and adequate organisation is necessary to ensure that livestock do not age and generate costs.

Another potential of the game is its multiplayer capability, allowing a team to manage the farm.
Learning Object / Suggested activities with students
Explanation of the ways of preparing the crops, times, care and way of harvesting.
Agricultural vehicle functions, uses and maintenance.
Livestock management.
Organisational management of an agricultural holding (small or large)
Skills and competences
Skills and competences acquired
Students will learn basic and advanced crop concepts. Prior preparation of the soil, rotation needs, harvesting methods, type of machinery and functions.

Conceptual competencies derived from this profession can be worked on transversally.
Soft skills
Critical thinking, Problem solving, Creativity, Time management, Innovation
---
1 Comments