Partners' Institution
Universidad de Valencia
Author
Andres Paya and Santiago Mengual
APPS/VIDEOGAMES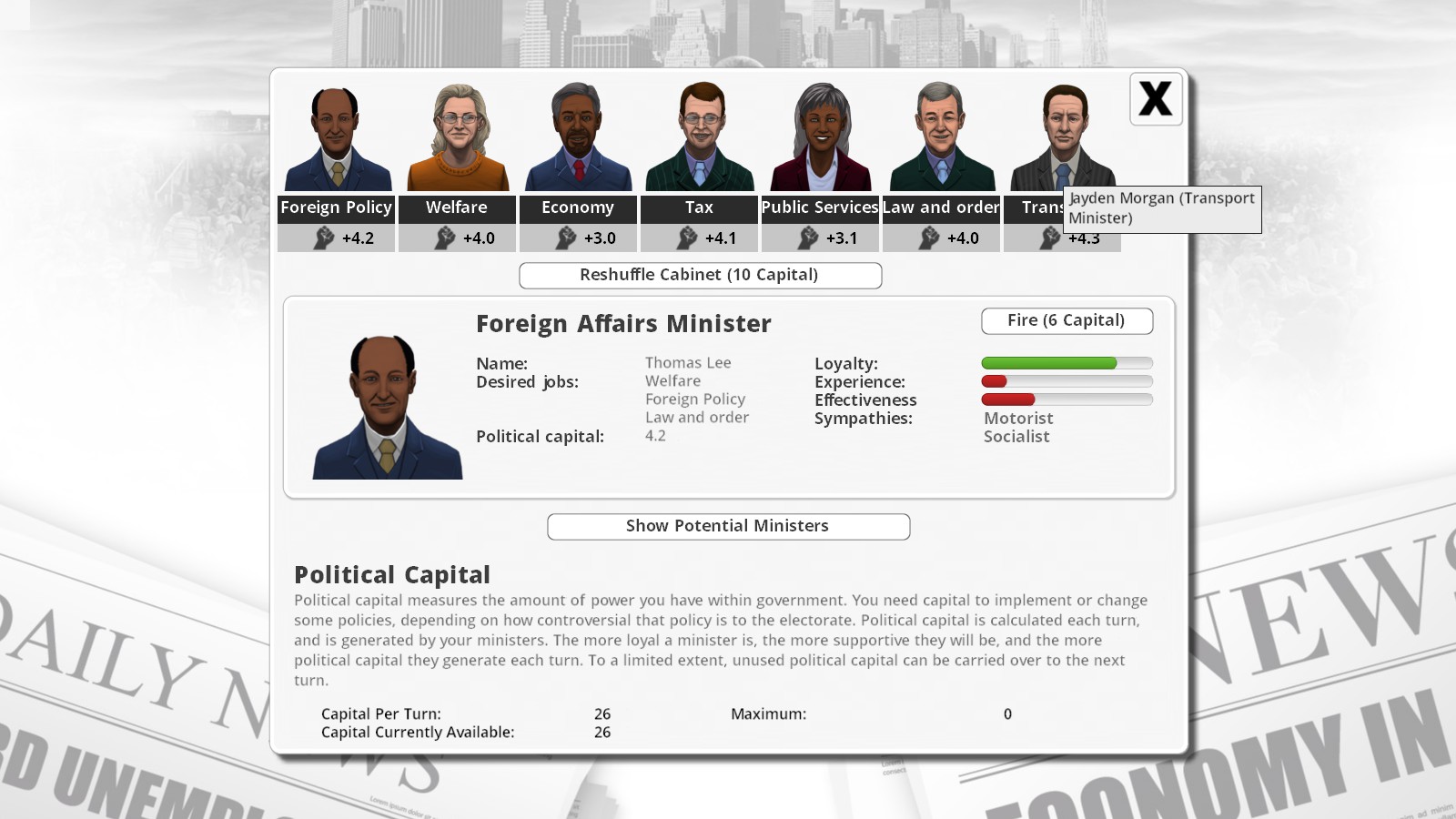 Product type
Educational videogame
Name of the videogame/app
Democracy 3
Name of the producer
Positech Games, Red Marble Games
Year
2013
How to find it
To be Purchased
Main technical requirements
Windows
Other OsX
Native Virtual Reality Support

Single/Multiplayer
Single, Multiplayer
Type
Simulation, Strategy
Target Audience
12-17 years, 18+ years
Augmented Reality
No
PEGI Clasification
12
Use in Educational contexts
Degree of required tutoring
Autonomous use after teacher introduction/explanation
Subjects involved
History, Math, Philosophy
Other
Political
Educational Potential
This game is more a serious game than a playful game. It is a political management simulator that allows the user to make decisions on all the political aspects that govern a society.

Decisions exclusively depends on an annual budget and the user will be able to make government decisions by exploring the ideological spectrum in decision-making.

Aspects such as crime management, health care (public-private), education, environmental decisions and immigration will allow us to obtain a general view of the people satisfaction.
This game allows you to develop teamwork skills. It also allows you to analyse the impact that political decisions have on a country.

Using moods it is possible to confront the student with specific dilemmas, and consequences of particular policies (such as the privatisation of health care). The game also allows you to establish an variance in the decisions in order to achieve a fair balance in the social demands. Any change of this intensity will affect the satisfaction of certain social groups. The final goal is to convince other voters of the quality of the decisions already made.


Learning Object / Suggested activities with students
To explore the differences that exists among decisions based on political ideologies (liberal, neoliberal, socialist)
Exploring the effects of privatization policies
Experiencing the complexity and effects of policy decisions on immigration effects
Understand the effects and scope of a country's economic management
Skills and competences
Skills and competences acquired
Critical thinking, empathy, assertiveness, decision making capacity skills.
Soft skills
Critical thinking, Problem solving, Self-confidence, Team working, Entrepreneurship, Leadership, Coaching, Innovation
---
4 Comments