Partners' Institution
FH JOANNEUM
Author
Erika Pernold
APPS/VIDEOGAMES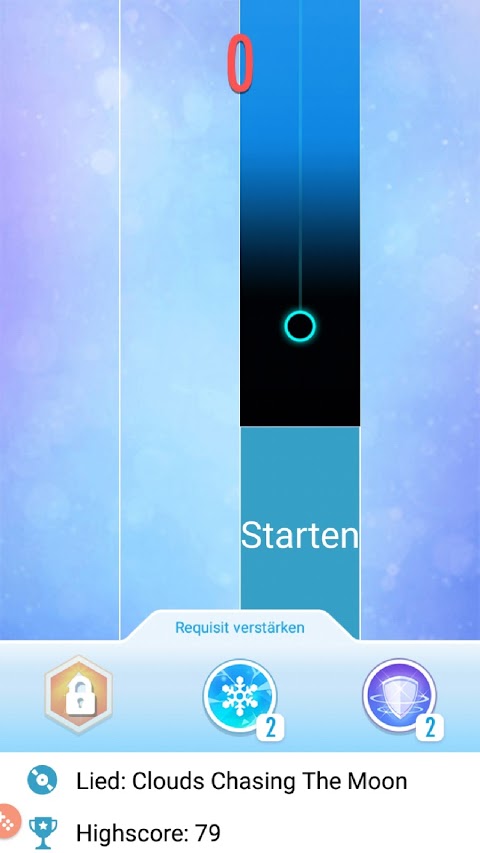 Image source: https://play.google.com/store/apps/details?id=com.cmplay.tiles2&hl=de_AT
Product type
Leisure App with educational potential
Name of the videogame/app
Piano Tiles 2
Name of the producer
Cheetah Mobile
Year
2018
How to find it
For free
Main technical requirements
Ios, Android
Native Virtual Reality Support
No
Single/Multiplayer
Single
Type
Arcade, Simulation
Target Audience
6-11 years, 12-17 years
Augmented Reality
No
PEGI Clasification
PEGI 3
Use in Educational contexts
Degree of required tutoring
Autonomous use by students
Subjects involved
Arts and Music
Educational Potential
Piano Tiles is about playing music on mobile device. Along with the music, players have to tip or tip and hold the keyboard on the screen.

During playing the game becomes more difficult. In higher levels the black tiles are shifting faster and faster this means players have to be concentrated and focussed on the game to accomplish the levels.

There are many different music titles and styles to play such as Classics, Rock'n Roll, Pop or folk songs, with updates are always new music titles coming in.

Players can go for the single player modus or play online versus other players.

The games encourage players to play music and listen carefully to the sound and timing of the music. It is very easy to play so students are able to begin to play on their own.

There are no lives given, which means if a player clicks on the white area instead of a black tile the game ends immediately and the players have to restart the complete level. Therefore concentration is a major fact while playing.


Learning Object / Suggested activities with students
Students work in groups on different music titles. Each group is playing the game and writing down what they found out about the song.

What style is it?
What is the main part of the song?
Where were the difficult parts of the songs in higher levels?
How many levels could we play?

After playing and writing down notes the groups tell the other groups about their experiences and compare their songs.

What are differences?
Are there similarities among the songs?
What are main characteristics of a music style?

Skills and competences
Skills and competences acquired
Develop a feeling for rythm
Players are able to distinguish among music styles
Get to know different music styles
Soft skills
Creativity, Time management, Team working
---
1 Comments