Partners' Institution
FH JOANNEUM
Author
Erika Pernold
APPS/VIDEOGAMES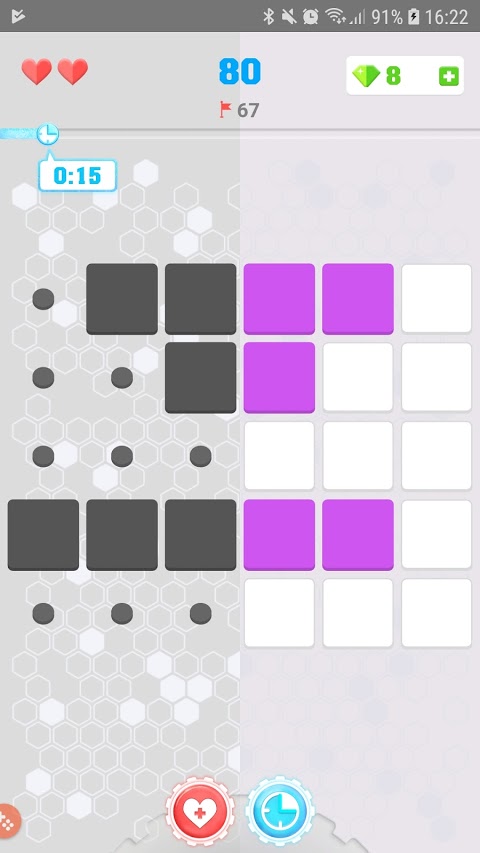 Product type
Leisure App with educational potential
Name of the videogame/app
Smart
Name of the producer
Healthy Body Apps
Year
2018
How to find it
For free
Main technical requirements
Android
Native Virtual Reality Support
No
Single/Multiplayer
Single
Type
Puzzle
Target Audience
12-17 years, 18+ years
Augmented Reality
No
PEGI Clasification
PEGI 3
Use in Educational contexts
Degree of required tutoring
Autonomous use after teacher introduction/explanation
Subjects involved
Math
Other
Brain jogging
Special needs
Hearing impairment
Educational Potential
Smart is a puzzle game to train and develop intellectual skills. 28 different games can be played over 600 levels to train mind, memory, concentration, flexibility and reaction rate.
The game is suitable for both adults and children by playing you train your brain in various ways.
In some games it is necessary to remember patterns and rebuild them, in others players have move blocks or arrange numbers, some of the games have time limits so players are asked to play fast and concentrated.

Learning Object / Suggested activities with students
Smart can be used to get students concentrated before giving them complex problems. Students should play 3 levels from 4 different minigames. Afterwards the students are asked to solve math problems.

Using Smart is a possibility to switch from one content to another without loosing the students concentration.
Skills and competences
Skills and competences acquired
Concentration
Flexibility
Reaction rate
Soft skills
Problem solving, Time management
Translation
---
2 Comments