Partners' Institution
Universidad de Valencia
Author
Andres Paya and Santiago Mengual
APPS/VIDEOGAMES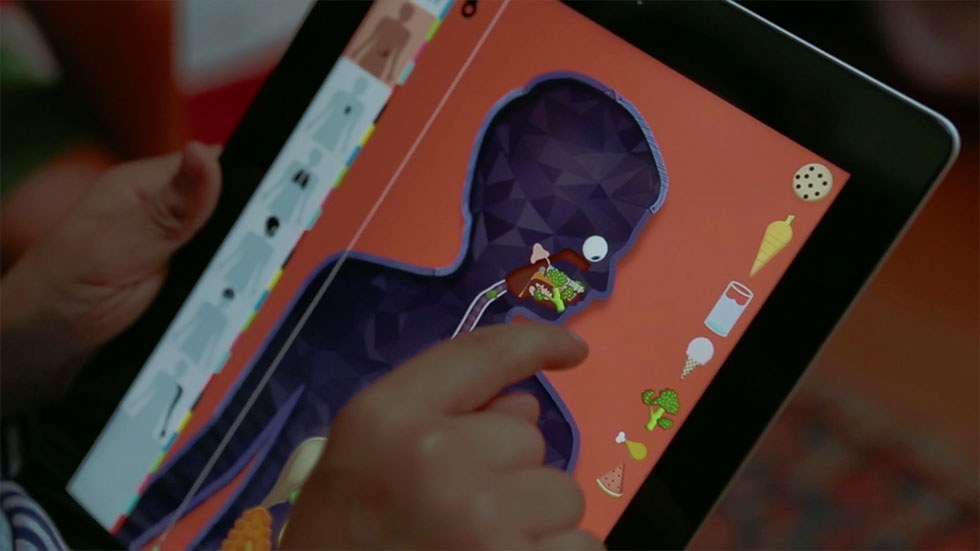 Product type
Educational App
Name of the videogame/app
The human body
Name of the producer
Tiny Bop Inc
Year
2017
How to find it
To be Purchased
Main technical requirements
Ios
Native Virtual Reality Support
No
Single/Multiplayer
Multiplayer
Type
Educational
Target Audience
6-11 years, 12-17 years
Augmented Reality

PEGI Clasification
PEGI 3
Use in Educational contexts
Degree of required tutoring
Autonomous use by students
Subjects involved
Natural Sciences
Special needs
Visual impairment
Educational Potential
This game allows children to discover the functioning of our body through several interactive layers, including a fantastic option that consists of the possibility of making recordings with questions so that they leave them recorded and that educators can leave recorded later the answers to those questions and so solve any doubt that can be given and thus answer each other while playing at the same time you learn. The Human Body is an application that comes with six layers by default to learn about the anatomy of our body. These six layers will show us our skeletal system with each of the bones, the muscular system, the nervous system, the circulatory system, the respiratory system and the digestive system so that they can see the path of food through our body. Play and play with each of these systems to see what happens.
Learning Object / Suggested activities with students
In each of the systems there are interactive animations such as heartbeats, breathing in the lungs, the functioning of the stomach ... and in this way players learn in a more fun way with experimentation, imagination and above all the curiosity of how things work inside our body. It includes a multi-user system so that we have the possibility to create an account for each of the people who will use the application of The Human Body, where each child can put their name to four different characters and take the learning as a game.

Also in the application The Human Body we have more features such as a parent board to manage the accounts, recordings and conversations we have, possibility of changing texts in 50 available languages so that they also practice with other languages, original graphics and sound.
Skills and competences
Skills and competences acquired
The dialogue between parents-educators and children-players allows to develop communication, empathy and problem solving. In the same way, the experimentation and the discovery of the human body itself help the knowledge of oneself
Soft skills
Problem solving, Innovation
---
2 Comments