Partners' Institution
Universidad de Valencia
Author
Andres Paya and Santiago Mengual
APPS/VIDEOGAMES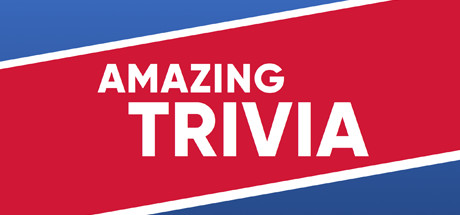 Image source: Steam
Product type
Educational videogame
Name of the videogame/app
Amazing Trivia
Name of the producer
Vladimir Maslov
Year
2018
How to find it
To be Purchased
Main technical requirements
Windows, Linux
Other OsX
Native Virtual Reality Support
No
Single/Multiplayer
Single
Type
Educational
Target Audience
6-11 years, 12-17 years, 18+ years
Augmented Reality
No
PEGI Clasification
nd
Use in Educational contexts
Degree of required tutoring
Autonomous use by students
Subjects involved
History, Math, Natural Sciences, ICT, Chemistry, Geography, Languages, Physics, Technology, Philosophy, Literature, Arts and Music
Educational Potential
Set of questions with a simple, functional and clean interface. It contains questions from various knowledge areas that are answered in multiple choice format. Also with feedback and additional information. Especially based in Europe and with three levels of difficulty.

It can be used as an educational complement, a motivational game, a playful activity, a rest or even a challenge between groups.

Learning Object / Suggested activities with students
Motivational activity at the beginning of the week.
League of learning, in groups, promotion of educational competitiveness.
Thematic sessions in foreign languages (e.g. fruit, animals)
Foreign language reading/speaking work sessions
Skills and competences
Skills and competences acquired
Memory, transversal conceptual knowledge. Teamwork, Tolerance to frustration.
Soft skills
Self-confidence, Resilience, Team working
---
2 Comments