Partners' Institution
Xano Channel
Author
Sonsoles Jimenez Gonzalez
APPS/VIDEOGAMES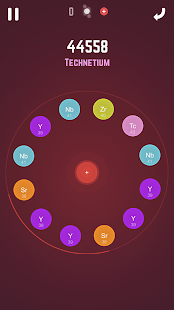 Product type
Educational App
Name of the videogame/app
Atomas
Name of the producer
Sirnic
Year
2017
How to find it
For free
Main technical requirements
Ios, Android
Native Virtual Reality Support
No
Single/Multiplayer
Single
Type
Strategy
Target Audience
6-11 years, 12-17 years, 18+ years
Augmented Reality

PEGI Clasification
3 Years
Use in Educational contexts
Degree of required tutoring
Autonomous use after teacher introduction/explanation
Subjects involved
Math, Natural Sciences, Chemistry, Physics
Special needs
Learning difficulties
Educational Potential
This is a puzzle game about unchain atom reactions creating new elements. It's a addictive and challenging app where the students can learn about chemical elements and maths.

They don't have to know anything about elements before playing this game. In fact, the chemical concepts are not important at all to win. But they can assimile the name and atomic number of this elements during the play.

Students also will learn logical and methodical habits of mind as they work through and solve puzzles.

In this game only scratch the surface of chemistry, but they'll exercise thinking skills that translate to science classrooms and beyond.
Learning Object / Suggested activities with students
In chemical class, the students install the app and play some minutes to understand the game. Then, they have to achieve the goal of the game and write the different chemical elements they found during the play.
Skills and competences
Skills and competences acquired
The main competence is about chemical elements and their number in periodic table. But there are some mathematical skills, logical thinking and long term strategy that are very interesting.

This game is not a complete learning platform to chemistry, it's only a completent to the book or the teacher explanation. The way to evaluate is the same of memoristic learning: an exam about the elements.
Soft skills
Problem solving, Creativity, Self-confidence, Resilience, Time management
---
1 Comments