Partners' Institution
Xano Channel
Author
Sonsoles Jimenez Gonzalez
APPS/VIDEOGAMES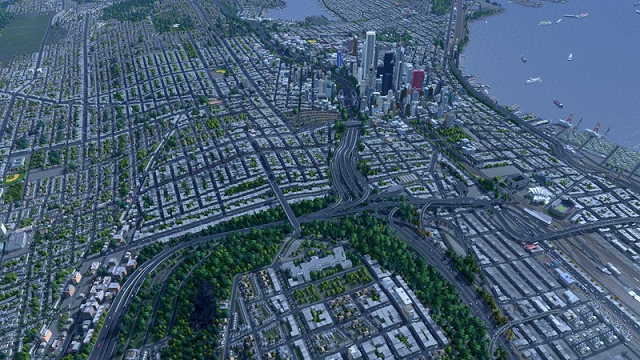 Product type
Leisure videogame with educational potential
Name of the videogame/app
Cities Skylines
Name of the producer
Paradox
Year
2016
How to find it
To be Purchased
Main technical requirements
Windows, Linux
Native Virtual Reality Support
Yes
Single/Multiplayer
Single
Type
Simulation
Target Audience
1-5 years, 6-11 years, 12-17 years
Augmented Reality

PEGI Clasification
3
Use in Educational contexts
Degree of required tutoring
Autonomous use after teacher introduction/explanation
Subjects involved
History, Math, Natural Sciences, Geography, Technology, Philosophy
Special needs
Learning difficulties
Educational Potential
Cities Skylines is a game with a lot of educational potential. Is a complete simulation of a city: Economics, traffic, pollution, industry, residential areas, recreation, events, crime… Is especially accurate in traffic and pollution issues and the player needs to apply some simple political decisions to improve the city life. The students can learn some history, because the buildings evolve through time, Math doing the economical balance between taxes and expenses or investments. Natural Sciences managing the pollution and the noise pollution, deciding between coal or solar energy, for example. Shaping a city, the student can learn some concepts of Geography, for example, the influence of a big road in the economical evolution of the environment or the benefits of a train station. The different types of energy supplies or primary materials can be used to learn basic concepts of Technology. It's a good game to talk about some philosophical concepts about politics, ethics, happiness, education. For example, if you don't put libraries, parks or schools, a district can't evolve and crime rises.

The risks to be taken into account in using the product with the students: Students only can build a european or US like city. The game only evolves the city if it grows up constantly. That may imply a limited view of political or ethical options

Learning Object / Suggested activities with students
In a Geography class, the teacher can build a city with a serious problem of traffic, print in paper the map and students have to plan the solution in paper and apply it in the videogame. Students have to detect the problem and make a creative and cheap solution. Later, they can talk about the benefits of a good public transport network.
Skills and competences
Skills and competences acquired
Managing economic resources, planning the traffic of a city (It is used nowadays in some universities), Knowing differents power supplies, Knowing some industrial processes.

We suggest to play some minutes, talk about an objective and play to achieve it. Later, students have to talk each other about the best way to improve a city or a traffic problem.

Soft skills
Critical thinking, Problem solving, Creativity, Self-confidence, Time management, Entrepreneurship, Leadership, Innovation
---
1 Comments