Partners' Institution
Kaunas University of Technology
Author
Neringa Kelpšaitė
APPS/VIDEOGAMES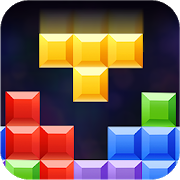 Image source: https://play.google.com/store/apps/details?id=game.puzzle.blockpuzzle
Product type
Leisure App with educational potential
Name of the videogame/app
Tetris
Name of the producer
Fun Games Free
Year
2018
How to find it
For free
Main technical requirements
Windows, Linux, Ios, Android
Other Playstation
Native Virtual Reality Support
Yes
Single/Multiplayer
Single
Type
Arcade
Target Audience
6-11 years, 12-17 years, 18+ years
Augmented Reality
No
PEGI Clasification
PEGI3
Use in Educational contexts
Degree of required tutoring
Autonomous use by students
Subjects involved
Math, Physics
Educational Potential
Tetris created in 1984 and caught its popularity. The game was adopted to various consoles and operating systems and till now has its audience. As simple popular logic game researchers made investigations due to find the impact of this game. Here are some conclusions:
- Playing Tetris for as little as three minutes at a time can weaken cravings for unwanted habits (drugs, food, etc.) by approximately one fifth, according to new research.
https://www.sciencedaily.com/releases/2015/08/150813101535.htm
- Brain imaging shows playing Tetris leads to a thicker cortex and may also increase brain efficiency, according to research published in the open access journal BMC Research Notes.
https://www.sciencedaily.com/releases/2009/09/090901082851.htm
Risks: the game is catchy therefore needed time limitation for playing duration.
Learning Object / Suggested activities with students
- The game can be recommended for leisure time activities to develop counting and strategic sense skills.
- There can be contest on the same level game: two players with different tablets/computers and the desktop view can be shared by projector.

Skills and competences
Skills and competences acquired
- Plan the upcoming moves – creating strategies.
- Creatively solve the occurred problems (empty gaps between blocks, fitting not so suitable pieces in best position as possible).
- Play under pressure (in fast speed in upper levels).
- Counting skills.

Soft skills
Critical thinking, Problem solving, Creativity, Team working
Translation
---
2 Comments