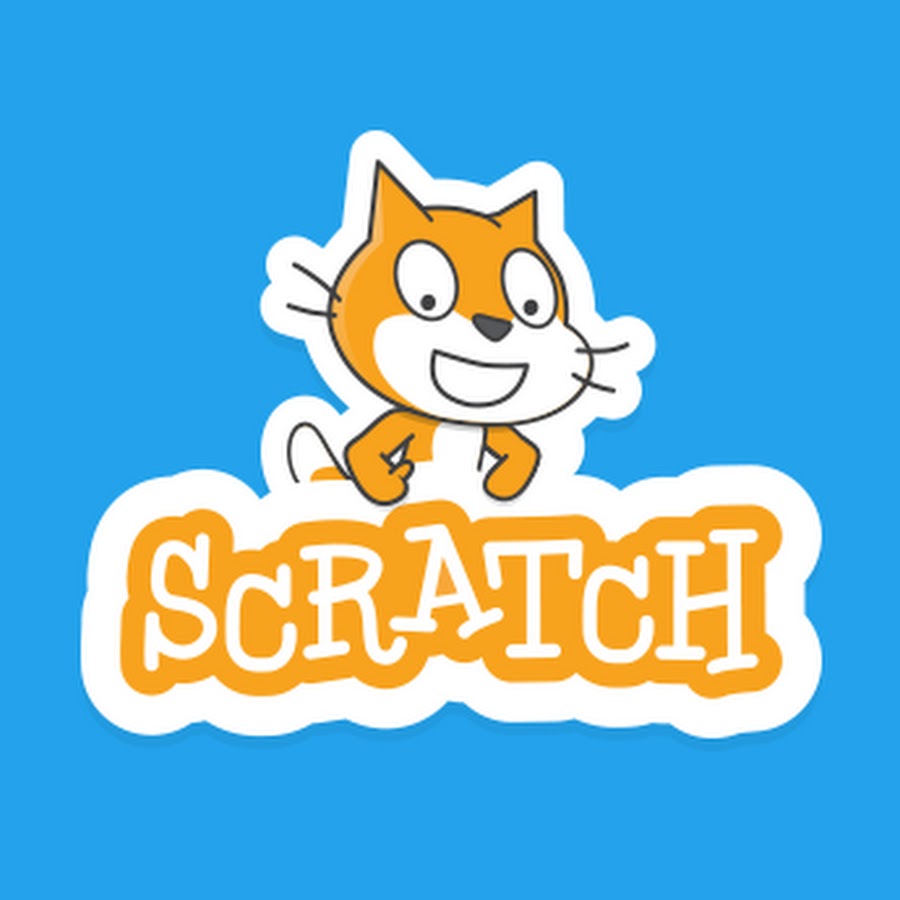 Product type
Educational App
Name of the videogame/app
Scratch
Name of the producer
MIT Media Lab (Brian Silverman and Paula Bonta)
Year
2002
How to find it
For free
Main technical requirements
Windows, Linux
Native Virtual Reality Support
No
Single/Multiplayer
Single
Type
Educational
Target Audience
6-11 years, 12-17 years, 18+ years
Augmented Reality

PEGI Clasification
PEGI7
Degree of required tutoring
Autonomous use after teacher introduction/explanation
Subjects involved
Math, Natural Sciences, ICT, Technology, Arts and Music
Special needs
Learning difficulties
Educational Potential
Scratch is a visual programming language targeted for primarily at children.
Using Scratch, users create their own interactive stories, games and animations, then share and discuss their creations with one another.
Even if Scratch is a tool to study programming language in general, we may review a particular game that was created by this tool (
https://scratch.mit.edu/projects/173312105/
):
Considering the educational potential of this app (and created game) few points of strength of the product have appeared:
- Natural Science: players will learn about three basic stages of the water cycle with drop of water (evaporation, condensation and persicipatation)
- Player is able to see inside:
https://scratch.mit.edu/projects/173312105/#editor
This means that basic strength of the product is orientated with learning subjects of Technologies, ICT, Programming and coding. According to scientific papers, users of scratch learn important mathematical and computational concepts, as well as how to think creatively, reason systematically, and work collaboratively: all essential skills for the 21st century:
http://web.media.mit.edu/~mres/papers/Scratch-CACM-final.pdf
It is used in many school districts to promote learning for academic subjects such as math and science and can be a great tool for constructive learning and project–based learning.
https://blogs.umass.edu/onlinetools/learner-centered-tools/scratch/
- Arts and Music: players are taught to create their own objects/scripts, their different costumes and sounds. It strongly improves creativity of a user.
The risks: only risk appears if a player creates game with an unapropiate content and share it publicly with everybody. It rises mass communication in negative perspective.
Learning Object / Suggested activities with students
Possible scenario (there are plenty of them):
This tool could be used combining three learning subjects, for instance, Math, Geography and Art.

According to a certain learning object (Geography, Math, Art) teacher may offer future students to create a game that might me presented in front of all class:
1st step: an idea of future game will be created during the lesson of Geography: what topic will be chosen, which countries, what could be the aim of the game and ect.
2nd step: during the lesson of Math students will start to create that game.
3rd step: during the lesson of Art students will decide what kind of colors and shapes they will use.
4th step: created game will be presented in front of class during the lesson of Geography.
Skills and competences acquired
Please outline:
- Creativity: player may see inside the game and save that project of the game as well as add it to his/her own ideas. Thus, player may change everyting and use their own creativity and knowledge in order to improve created game. After all new game may be shared with others as well.
- In order to create more interesting game, player/future student uses a lot of innovations, learn more about programming, coding and project-based learning in general.
Soft skills
Creativity, Innovation
Other
constructive learning and project–based learning