Partners' Institution
Kaunas University of Technology
Author
Neringa Kelpšaitė
APPS/VIDEOGAMES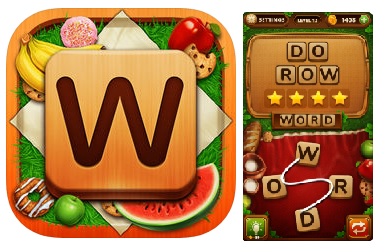 Image source: https://play.google.com/store/apps/details?id=com.apnax.wordsnack&hl=en
Product type
Leisure App with educational potential
Name of the videogame/app
Words Snacks
Name of the producer
APNAX Games
Year
2017
How to find it
For free
Main technical requirements
Windows, Ios, Android
Native Virtual Reality Support
No
Single/Multiplayer
Single
Type
Educational
Target Audience
6-11 years, 12-17 years, 18+ years
Augmented Reality
No
PEGI Clasification
PEGI3
Use in Educational contexts
Degree of required tutoring
Autonomous use by students
Subjects involved
Languages
Educational Potential
The goal of the game is to swipe the letters for making words. From same letters several words can be formed. Game is possible in 30 languages and trains spelling skills, enhances vocabulary. Every player can play it in his/her pace - any time limit. Possible to play online and offline

RISKS: highly addictive, needs to be limited time for game duration
Learning Object / Suggested activities with students
Children can play the game as home-works or in the classroom as attractive lesson part (individually, using one device in pairs as a team or as individuals as contest between two of them).

Game can be used for developing vocabulary and improving spelling skills of mother-tongue language or foreign languages (in sum there are 30 languages to choose from). Vocabularies can be used as the help and encouragement to use more different words, familiar with foreign words, in the end of the contest there can be reflection and look through what used words were new, what is the meaning of those words.
Skills and competences
Skills and competences acquired
Spelling skills, enriched vocabulary, concentration.
Soft skills
Critical thinking, Problem solving
---
8 Comments