Partners' Institution
Hellenic Open University
Author
Vicky Maratou
APPS/VIDEOGAMES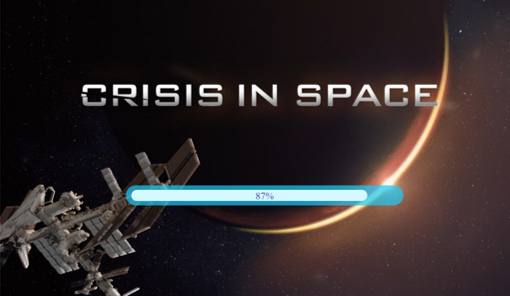 Product type
Leisure videogame with educational potential
Name of the videogame/app
Crisis in Space - Reverse Mode
Name of the producer
GlassLab, Inc.
Year
2017
How to find it
For free
Main technical requirements
Windows
Other MacOSX, Web Browser (Chrome, Safari)
Native Virtual Reality Support
No
Single/Multiplayer
Multiplayer
Type
Adventure, Role Playing, Simulation, Puzzle
Target Audience
12-17 years
Augmented Reality
No
PEGI Clasification
N/A
Use in Educational contexts
Degree of required tutoring
Autonomous use after teacher introduction/explanation
Subjects involved
No related to school subject
Educational Potential
Crisis in Space – Reverse Mode is a collaborative problem solving game which can be used to teach effective communication and collaboration on problem solving. The order of missions is from most difficult to least difficult which explains the "Reverse Mode" in the title.
Two players are put in charge of the International Space Station on a mission to explore Mars. According to the narrative, players need to keep the station going and deal with any problems that arise. At the beginning of the game the players select one role, i.e. Engineer or Operator. The Engineer player needs to study the control manual and provide instructions quickly, while the Operator player is in charge of the controls. The information revealed to each player is not accessible by the other player. During the game, various emergency alarms start and players need to collaborate in order to resolve the problems (puzzles) before the countdown timer expires. The game offers a first set of 5 missions and players switch roles after each mission. If they complete the first set then a second game level is unlocked that offers new challenges.
The game requires smooth collaboration and clear communication between the two players, therefore it can help them improve their linguistic skills.
Learning Object / Suggested activities with students
In order to use this game in class, teachers need to first sign up for free to the
https://www.glasslabgames.org/
Students must also sign up for free in the same web site. Then teachers should:
1. Divide students into pairs and write down the usernames of pairs. Share with all pairs the username of their partner.
2. Arrange the pairs so they cannot see their partners' screens but are close enough to
hear each other.
Students normally will need 30-40 minutes to play through the first set of 5 missions if they take the challenge seriously and avoid guessing.
Skills and competences
Skills and competences acquired
This game is designed to enhance communication and collaboration skills and students might find it quite intense. After the gameplay, teachers are strongly encouraged to set up and facilitate a debriefing session with the students and let them reflect on their common experience and talk about it. The questions should get them to think about themselves and their performance as a pair.
Soft skills
Critical thinking, Problem solving, Time management, Team working
---
1 Comments