Partners' Institution
Accademia delle Belle Arti di Brera
Author
Roberto Carraro
APPS/VIDEOGAMES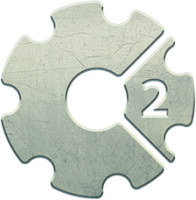 Product type
Educational videogame
Name of the videogame/app
Cunstruct 2
Name of the producer
Scirra
Year
2011
How to find it
To be Purchased
Main technical requirements
Windows, Linux, Ios, Android
Native Virtual Reality Support

Single/Multiplayer
Single, Multiplayer
Type
Educational, Authoring tool
Target Audience
6-11 years, 12-17 years, 18+ years
Augmented Reality

PEGI Clasification
3
Use in Educational contexts
Degree of required tutoring
Autonomous use after teacher introduction/explanation
Subjects involved
Technology
Special needs
Visual impairment
Educational Potential
Construct 2 is a powerful ground breaking HTML5 game creator designed specifically for 2D games. It allows anyone to build games, no coding required. In Construct 2 you can preview your games instantly at any time. There's no need to wait for compiling or other time consuming processes. There are over 70 WebGL-based pixel shader effects to warp, distort, blend, blur, mask, re-color and more. You can add these to objects, layers and layouts for quick special effects and also stack them up to create incredible results.
Learning Object / Suggested activities with students
Construct 2 can be used to enter the world of game creation, produce games without having to learn difficult languages, teach the principles of programming in a fun and engaging way, rapidly create mockups and prototypes, or use it as a faster alternative to coding.
Skills and competences
Skills and competences acquired
Construct 2 makes you capable of creating videogames learning how to program without coding. You can publish your games on a broad selection of platforms with a single project. There's no need to maintain multiple codebases. By using Construct 2's HTML5-based engine you can export to most major platforms.
Soft skills
Critical thinking, Problem solving, Self-confidence, Coaching, Innovation
---
1 Comments